Three of the Northern-Illinois' best-know and busiest performers have partnered to created an unforgettable tribute show. Experience a night filled with Italian American Pop music, made popular by three of the biggest Italian Pop Icons, Bobby Darin, Dion DiMucci, and Connie Francis. Vince Chiarelli channels the suave, crooner style of Bobby Darin. Ron Holm embodies the Rock 'n' Roll and Doo Wop personality of Dion DiMucci. Jannie Nelson portrays the prototype for the female pop singers, Connie Francis. The program also celebrates the special connection between Bobby Darin and Connie Francis and many more stars.
About The Singers
Vince Chiarelli inherited his musical passion from his multi-talented grandfather and namesake, who is fondly- remembered as "Vince the Tailor" and founder of "Vincent Records" record label. His musical life was chronicled as the first "Our City Our Story" feature, and his musical career produced encounters with such stars as Glen Campbell and The Jackson Five during the formative days of vintage pop music. Carrying on his grandfather's tradition, Vince performs at prominent Italian festival across the country, showcasing his unique mix of Italian & Latin music called "Flamenco Italiano."
Jannie Nelson and Ron Holm play over 150 annual dates as the Trinadora Duo and the Trinadora Rocks Band. Jannie is a classically-trained multi-instrumentalist who has achieved jaw-dropping proficiency on keyboard, concertina, ocarina, jSax, and steel guitar. Ron's musical roots are deep, and over the years he has shared billings with such notables as Roy Orbison, folk legend Odetta, and Americana icon Greg Brown. He was a founding member of the Emery Christiansen Band, whose "Between Planes" album on the seminal Mountain Railroad label garnered national attention.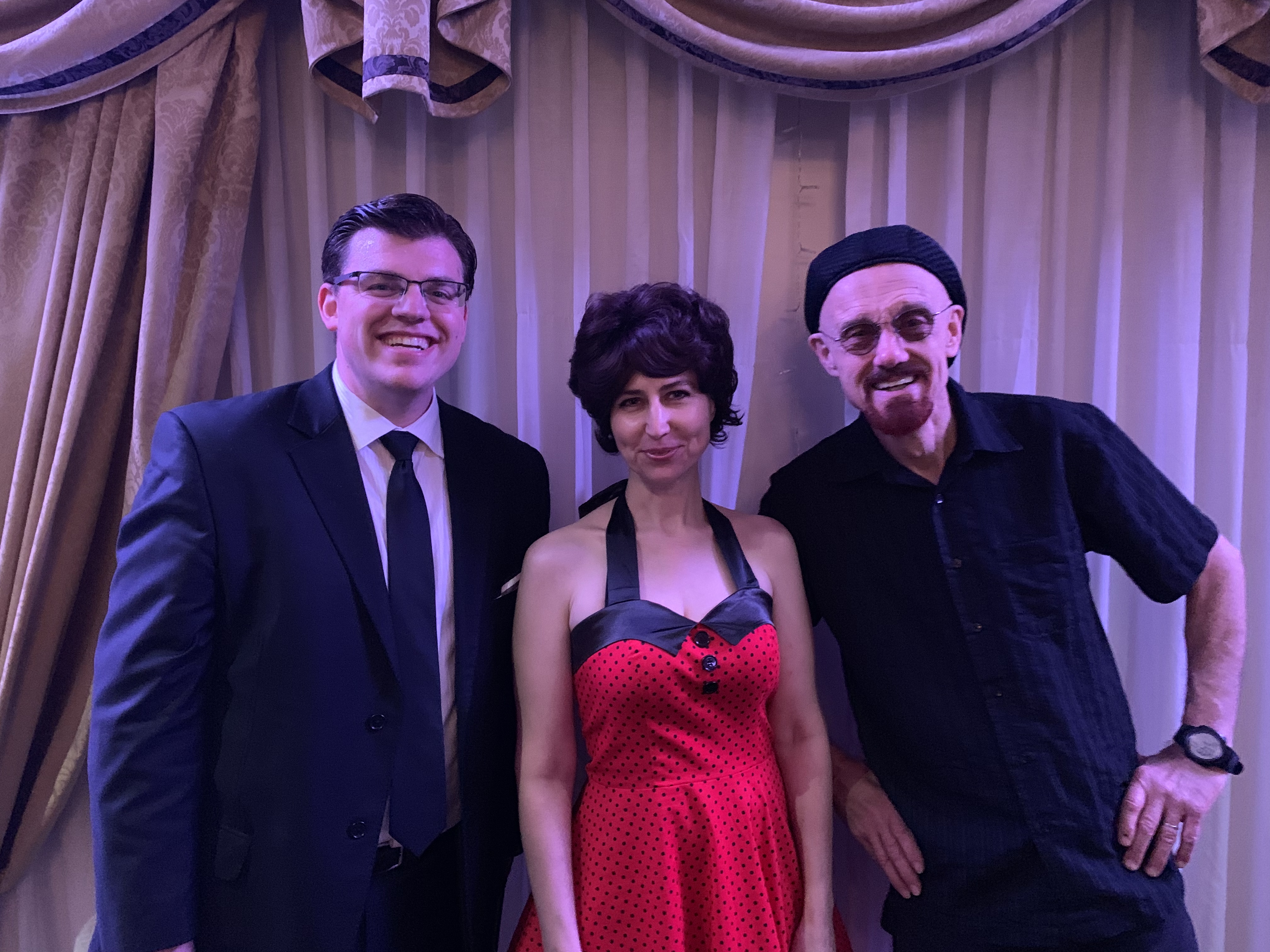 The band has been selling hundreds of tickets per night in the Midwest. With over 50 years of music to chose from, Italian Pop Legends cover it all – "The Wanderer", "Splish Splash", "Who's Sorry Now", "Mack The Knife", "Runaround Sue", "Stupid Cupid", "Beyond The Sea" and many more.